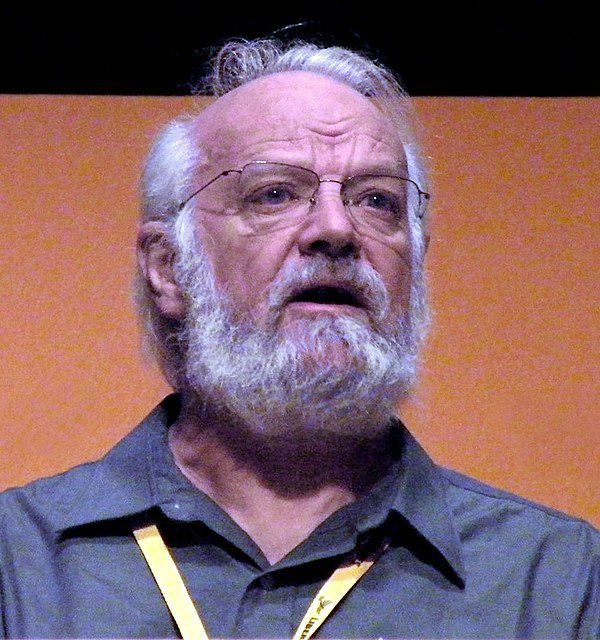 Photo: Keith Edkins, CC BY-SA 3.0 via Wikimedia Commons Michael Steed, who has died aged 83, was one of the pioneers of psephology who worked with the political scientist and psephologist David Butler on many general election studies. He took an early interest in the significance of local elections, and for more than two decades provided an annual chart of those results to the Economist magazine, as well as contributing to the Observer and making television appearances on election nights.
A prominent Liberal party activist, he was the vice-chair of the National League of Young Liberals during its radical phase in the 1960s, frequently at odds with the party leader at the time, Jeremy Thorpe. He consistently advocated for gay rights, called for a federal Europe and proposed constitutional reform, including regional government. Steed did not just snipe from the wings but took on key roles in the party, becoming a member of the party executive and serving as its president (1978-79) under an election system he had devised and which the party backed.
Born in Ramsgate, Kent, to Norman Steed, a farmer, and Margaret (nee Cloke), Michael was the eldest of two boys and four girls. He attended St Lawrence College, a local independent school, following which, in 1959, he spent six months on the continent, which instilled a passion for Europe and for internationalism, before going to Corpus Christi College at Cambridge to study economics, switching to geography after his first year.
He had joined the Liberal party in 1958, but it was at Cambridge that he became active in national Liberal politics, and in 1960 was elected president of the national organisation for Liberal students. Involved in the anti-apartheid movement, he attempted to enter South Africa to deliver aid to the victims of the Sharpeville shootings, but was refused entry by the regime.
From 1963 to 1965 Steed undertook postgraduate research with Butler at Nuffield College, Oxford. He became Butler's assistant, from 1964 to 2005 contributing, latterly with John Curtice, the statistical section to many of the long series of definitive books on each general election.
A further aspect of his work with Butler was in devising what he believed to be a more sophisticated formula for measuring the electoral swing between the major parties. Butler took the votes for all the parties whereas Steed believed that extracting only the Labour and Conservative votes provided a more accurate measurement of swing.
In 1966 Steed also began lecturing in government at Manchester University, a post that he held until his retirement due to ill health in 1987.
As vice-chair of the National League of Young Liberals from 1966 to 68, Steed demonstrated his skill at constructing a powerful case in debate, particularly in response to the attempts by Thorpe and other party bigwigs to discipline its youth movement. Steed's comment on this was to state "the party must shift attention away from personalities to a wide-ranging debate about ideology, principles and policies".
While in the senior party he was a popular participant in the end-of-conference Glee Club, for which he wrote a number of skilful parodies. I personally benefited from his advocacy and forensic skills when he persuaded the Boundary Commission, via an enquiry in Leeds, that legally it did not have to create constituencies only within the city council. As a consequence its changed proposals produced the winnable Leeds West seat for me in 1983.
Steed also fought difficult elections. In 1967 he contested the Brierley Hill by-election, largely backed by the Young Liberals, and lost his deposit. At the 1970 general election he contested the more promising constituency of Truro, but finished third. In 1973 he was the candidate in the Manchester Exchange byelection, a previously solid Labour seat with little Liberal activity. Steed polled 36.5% and came a good second, the Liberals building a community politics campaign from scratch, particularly concentrating on soliciting and dealing with electors' individual problems – a tactic that the successful Labour candidate memorably christened "instant compassion".
Steed unsuccessfully fought Manchester Central in the February 1974 general election and Burnley in 1983. He also fought Greater Manchester North at the 1979 European parliament election. His one election success came in a 2008 byelection for Canterbury city council but he chose not to defend his seat in 2011. Steed's difficulty as a candidate was not uncommon among academics fighting elections in that his warm personality was at times hidden behind his intellectualism.
Towards the end of 1987 Steed had contracted a serious neurological disease that proved resistant to diagnose precisely and was thus difficult to treat. In 1970 he had married a Swedish Young Liberal, Margareta Holmstedt, and settled in Todmorden, West Yorkshire, but after they separated in 1990 he found it difficult to cope with the hilly terrain there and returned to Kent, settling in Canterbury. In 1999 he met Barry Clements, a master carpenter, at a men's social meeting in Whitstable. They became partners, and were joined in a civil partnership earlier this year.
Steed and Margareta divorced in 2004. Barry survives him, as do his sisters, Corrinne, Sarah, Sue and Frances, and his brother, David.
Michael Steed, born 25 January 1940, died 30 August 2023