Michael's involvement with history, Liberal and local, began with his MPhil research into "Transition in Leeds City Government 1903-26" at Bradford University from 1975 to 1978. This was just in time to track down local politicians - and particularly Labour pioneers - active from the beginning of the twentieth century. His interview notes and other research material have been used for a great deal of local research since then. He has also put together an extensive reference library, including many items of local and political ephemera.
His thesis was followed by him inaugurating the Liberal History Group in 1980. The speaker at one of its Liberal Assembly fringe meetings was Stephen Wilson, the last secretary of the Rainbow Circle.
In 1980 he also contributed the chapter on the inter-war years, "The years of political transition", in the History of Modern Leeds, edited by Derek Fraser and published by the Manchester University Press. He also contributed a chapter on influential Jews of Leeds in Leeds and its Jewish community: A history, edited by Derek Fraser, published in 2019 by Manchester University Press.
In 2007 Michael unveiled a blue plaque in memory of Leonora Cohen, a remarkable Leeds suffragette whom he interviewed thirty years earlier when she was aged 103! In 2016 he unveiled a plaque to T Edmund Harvey, a former MP for Leeds West.
Michael's recent lecture subjects include:
The invention of City Square
Forgotten people of Leeds
Ephemera and local history research
George Ratcliffe (see also below)
The Leeds Socialist Convention of 1917
Leeds in the 1880s
The Coliseum - Leeds's neglected building
Jewish involvement in Leeds Civic Affairs
Leeds Mechanics Institute
Leeds and County Liberal Club
The Ford family of Adel
The Throp family of sculptors
Leeds gasworker's strike of 1890
Coal mining industry in Leeds
September 2023 - Quarry Hill (part of Heritage Open Days)
Leeds Library lectures on Leeds politicians
In 2008, when he became Chair of the Trustees of The Leeds Library - the oldest subscription library in the UK, having been founded in 1768 - Michael inaugurated an annual series of lectures on Leeds politicians. These ended in 2015 - the subjects are detailed below. For more information about any of the subjects, or to request/book a lecture, please to get in touch.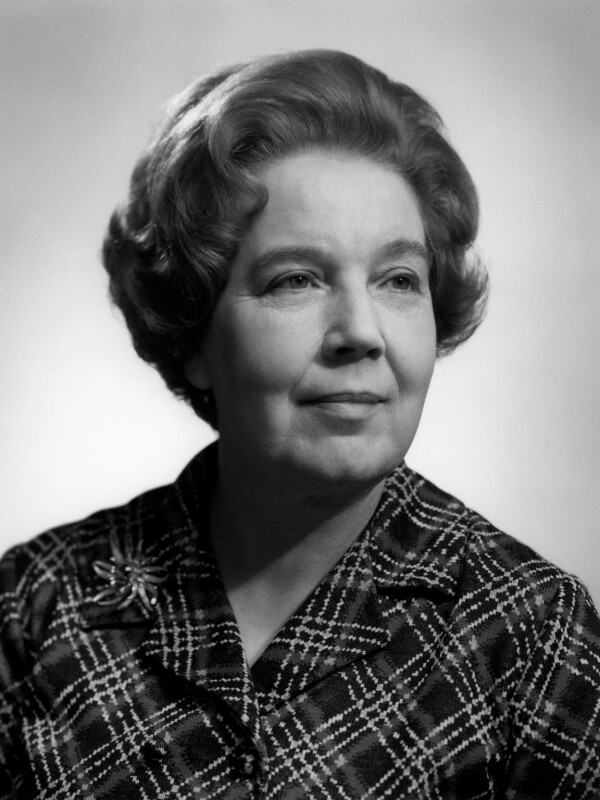 Alice Bacon (1909-1993)
Leeds Labour MP, 1945-1970, and the first woman MP in Leeds. She was a junior Minister for six years. After retiring from the House of Commons she was made a life peer.
John Badlay (1860-1944)
Labour pioneer and one of the earliest Labour Leeds City Councillors. He was Leeds Labour leader, 1908-12 and Lord Mayor, 1937. He was expelled by his party and ended his career as an Independent Councillor.
Edward Allen Brotherton (1856-1930)
A shrewd and successful businessman, Edward Brotherton was prominent in the civic life of Wakefield and Leeds. Possibly the greatest individual benefactor of the University of Leeds.

Elaine Burton, Baroness Burton of Coventry (1904-91)
A pupil at Leeds Modern School, teacher training student at Beckett Park and a teacher in Leeds, 1924-35, she had an interesting political history, eventually becoming Labour MP for Coventry 1950-59. She was created a Life Peer in 1962. Often regarded as on the Left of party, she joined the SDP in 1981.
Robert Meek Carter (1844-1882)
A Chartist Councillor and MP, and a self educated farm worker who became a businessman and political activist, Robert Meek Carter's career provides a vivid study of radicalism, personal ambition and local politics.
Isabella Ford (1855-1924)
A member of a prominent Quaker family in middle-class Adel, Isabella Ford was a founder of the Tailoresses Union, a member of the Independent Labour Party and an active suffragette.

Mary Gawthorpe (1881-1973)
Local teacher, Leeds suffragette, WSPU organiser and active Socialist.
Herbert Gladstone (1854-1930)
Leeds Liberal MP, 1880-1910, thereafter Viscount Gladstone when he was made Governor-General of South Africa. Youngest son of William Ewart Gladstone.

John Gordon (1854-1925)
Conservative Councillor, 1883-1896, and Alderman, 1896-1904. Conservative Leader 1886-1904. Described by Liberal Leader, George Ratcliffe, as "the ablest debater I have seen in my thirty-six years of service."
T Walter Harding (1843-1927)
Harding was a manufacturer of pins for the textile industry and a Liberal Unionist politician.
T Edmund Harvey (1875-1955)
Community worker, pacifist and Liberal MP, T Edmund Harvey was a gentle but determined advocate for his Quaker beliefs and principles. He saw his role as being to give political expression to the causes he consistently espoused.

Joseph Henry (1845-1923)
Liberal Councillor, 1887 to 1892 and 1894 to 1906, Alderman 1892-1894 and 1920-1922, Lord Mayor 1918. Leader, Leeds City Council Liberal Group, 1895 to 1906. Known as "the uncrowned King of Holbeck"! Herbert Gladstone's key man in Leeds throughout his thirty years as MP.
William Lawies Jackson (1840-1917)
Leeds Conservative MP 1880-1902, when created Lord Allerton. He combined Parliament with being leader of the Conservative Group on Leeds City Council. In 1895 he became the first Conservative Mayor since the 1835 Municipal Corporations Act.
Charles Jenkinson (1887-1949)
A clergyman and a socialist, Charles Jenkinson was above all a man in a hurry. In three short years as Chair of the City Council's Housing Committee, Jenkinson transformed the City's housing policy

Jessie Beatrice Kitson (1876-1965)
The first woman Lord Mayor of Leeds and one of the first women magistrates in the City, Beatrice Kitson was a determinedly independent civic figure and yet another leading Leeds citizen from the Mill Hill Chapel.
Sir James Kitson, later Baron Airedale, (1835-1911)
MP for Colne Valley 1892-1907, Lord Mayor of Leeds 1896-97. The moving spirit behind the development of the Monkbridge Iron Works and the Airedale Foundry. President of the National Liberal Federation, 1883-91.

Frank Marshall (1915-1990)
Leeds Solicitor, Conservative Councillor, Alderman and Leeds Party Leader. Became Life Peer.
Sir George Martin (1884-1976)
A prominent Leeds Conservative and City Councillor. Freeman of the City and Lord Mayor of Leeds. Director of leading clothing company.
John Shackleton Mathers (1844-1899)
By profession a building society manager, he was a brilliant party agent at a time of political volatility. Had he been heeded - and have lived longer - it is possible that the rise of Labour in Leeds could have been fended off.
Alf Mattison (1868-1944)
Socialist pioneer and local historian. Prolific writer on labour issues and on Leeds history.
A printed version of the lecture is here
James Milner (1889-1967)
One of the first professional recruits to Labour in Leeds. Served with distinction in the First World War. Leeds City Councillor, Member of Parliament and Labour peer.
Hyman Morris (1873-1955)
A Jewish immigrant who fled from the Russian Empire, Hyman Morris became a leader of his community in Leeds, a very successful businessman and a Conservative Councillor, Alderman and the first Jewish Lord Mayor of his adopted city.
James O'Grady (1866-1934)
First Labour MP in Leeds, elected 1906. Served until 1924 when appointed as Governor Tasmania, 1924-31, and then Governor of the Falkland Islands. Labour Councillor in Bristol, 1897-99.
Bertha Quinn (1872-1951)
Catholic, socialist, suffragette and trade unionist, Bertha Quinn was a formidable but difficult individual who espoused causes with great passion but little diplomacy.
George Ratcliffe (1863-1940)
Holbeck Councillor, Alderman and Lord Mayor, Liberal Whip and Leeds Party Leader.
Frederick Spark (1831-1919)
Radical Liberal Councillor and Alderman. Magistrate, and the Honorary Secretary of the Leeds Musical Festival for thirty years from 1877. He was the printer and publisher of the weekly newspaper The Leeds Express.
John Hope Shaw (1792-1864)
Three times Mayor of Leeds and a Liberal Councillor of remarkable foresight and ability, he was instrumental in the municipal initiative which brought clean drinking water into Leeds from the valleys to the north of the city.
John Craig Walker (1880-1969)
A man who was a dedicated trade unionist and, through curious circumstances, became Leeds' only Communist councillor.
Jos Walsh (1901-1984)
Labour Councillor, 1932 to 1951, and Alderman 1952 to 1968. Lord Mayor 1966. Chairman of Leeds Education Committee for twenty-two years and a great educational pioneer in the City.
Charles Wilson (1859-1930)
Arguably the most remarkable Leeds City Council leader ever. Councillor and Alderman from 1890 to 1928. MP for Leeds Central, 1923-29. Accountant, Justice of the Peace and Freeman of the City.