Yorkshire Post obituary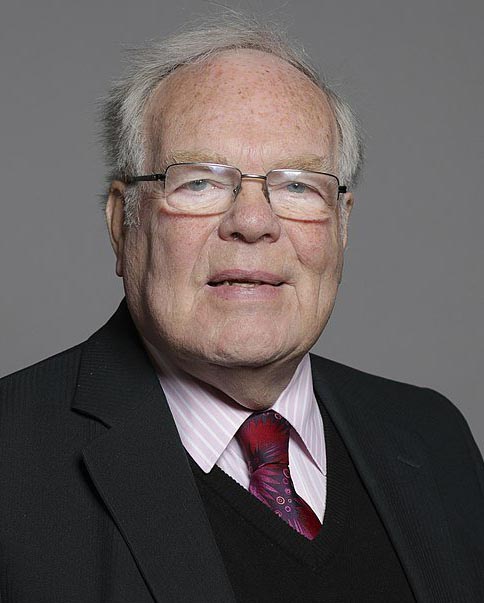 Official portrait of Lord Shutt of Greetland Photo: Roger Harris, CC BY 3.0 via Wikimedia Commons David Shutt, who has died after a brief illness, gave every appearance of being the archetypal Yorkshireman, and he enjoyed playing the role, but in reality he was far broader than the image. A lifelong Liberal, and later Liberal Democrat, he was an active Quaker with all the involvement in peace and in education that goes with that commitment. Always active in each of his interests, with an innate awareness of how to achieve practical results, he used his positions as a politician and as director, and later chairman, of the Joseph Rowntree Reform Trust to advance several international projects as well as bringing practical support to the conversion of the Birchcliffe Baptist Chapel in Hebden Bridge into a conference centre and a community resource. His love of music led him chair the Halifax Choral Society and to sing in the Parliamentary Choir.
David Shutt joined the Liberal Party in Pudsey as a teenager and it was through the Pudsey Young Liberals that he met his wife, Margaret, whom he married in 1965. He fought seven parliamentary elections unsuccessfully, Sowerby in 1970, twice in 1974 and in 1979. He then fought the successor seat of Calder Valley in 1983 and 1987 and was the Liberal Democrat candidate in Pudsey in 1992. Having moved from Pudsey to Sowood near Halifax and then to nearby Greetland, he was elected in 1973 from his local ward to the Calderdale Metropolitan Borough, serving until 1990 and again from 1995 to 2003. He was made an OBE in 1993 for his political and public service.
He was appointed a life peer in 2000 and became the Liberal Democrat Chief Whip in the Lords in 2005. With the formation of the coalition in 2010 he joined the government as Deputy Chief Whip in the Lords. He was first alarmed and then amused to discover that he thus acquired the title Captain of the Queen's Bodyguard of the Yeomen of the Guard, plus what he described as a "ludicrous" uniform complete with spurs. His final speech in the House of Lords, just days before his death, was to move a successful amendment ensuring that young people of 16 and 17 will be automatically added to the electoral register to ensure that they will be able to vote immediately on attaining the age of 18.
Outside politics Lord Shutt's key leisure passion was for trams and trains, fostered by regular childhood holidays on the Isle of Man, which possessed both. Those holidays also sparked an abiding interest in islands and he enjoyed visiting unlikely ones, ticking them off his list, including going to Saint Helena as a member of a parliamentary delegation.
He and Margaret greatly enjoyed a close and busy family life with three children and six grandchildren.
David Trevor Shutt, Lord Shutt of Greetland, politician, born 16 March 1942, died 30 October 2020. He leaves a wife, Margaret, a daughter, Christine, and two sons, Richard and Andrew, and six grandchildren.