Guardian obituary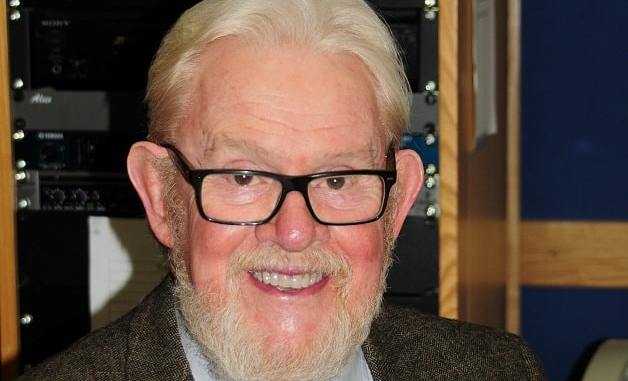 Bill Pitt, Photo: Isle of Thanet NewsMy former colleague, Bill Pitt, who has died aged 80. Had his fifteen minutes of fame in October 1981 when he became the first Member of Parliament elected under for the SDP-Liberal Alliance, following the Liberal and Social Democrat parties joining in an electoral alliance. Bill had fought the Croydon North West constituency unsuccessfully at the three previous elections and the Liberal leader, David Steel, wanted him to stand aside for Shirley Williams. David did not enlist the key Liberal party committee in this quest and Bill - and the party - took the huff, dug their heels in and insisted on standing, scoring a remarkable success. Bill was rather complacent about holding the seat and did not give it the attention it needed and partly as a result he lost at the general election less than two years later.
Bill was a convivial and popular Liberal party colleague, having joined the party in the 1960s after a few years in the Norwood Young Conservatives. He served on many party committees both regionally and nationally, including at one point editing the internal scandal sheet Radical Bulletin. He polled creditably in Croydon North West in the two general elections of 1974 but lost his deposit at the 1979 contest. He did, however, more than double that Liberal vote at the May 1981 Greater London Council election covering the same area. The Croydon by-election followed close on the heels of Roy Jenkins' contest in Warrington in which, though he did not win, Jenkins polled unexpectedly well. Party managers believed that, though, under the alliance terms, it was the Liberals' "turn" it needed a big name, hence the Shirley Williams idea. The parties' made the best of Bill's subsequent victory pointing out that, if the Alliance could win such an unprepossessing seat without a celebrity candidate such as Williams, it could win anywhere.
After losing his Croydon North West seat Bill fought the Thanet South constituency in 1987 and 1992 but then joined the Labour party stating that he was disillusioned with the Liberal Democrats, as the merged Liberal party and SDP had become, and that he wanted to stop Jonathan Aitken winning the seat again. He unsuccessfully fought local elections for Labour in the Isle of Thanet. Following his retirement from full time employment in 2003, Bill got involved with a number of local voluntary organisations, particularly to do with music and photography. He also became a newsreader for Academy FM Thanet and became a mentor to newer recruits to the radio station's team. He leaves a wife, Janet, and a daughter, Jane.
William Pitt, born 17 July 1937, died 17 November 2017.