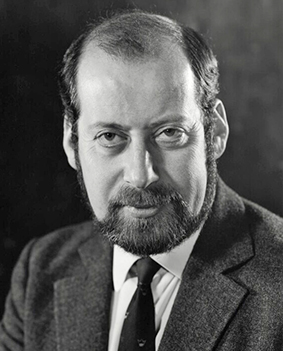 Sir Clement Raphael Freud, by Godfrey Argent - NPG x16295Clay Freud's obituaries have understandably been replete with material on his careers in the media, in horse racing, in gambling, in the arts, in clubland, as a writer and in cuisine but there was no mention of him inventing the Beaujolais Nouveau race, hardly any mention of his passionate anti smoking stance and only very oblique references to his womanising. But above all, the references to his Liberalism and to his political career have been very shallow.
Prior to the vacancy occurring in the Isle of Ely constituency in May 1973, Freud had been a supporter of, and a donor to, the Liberal party but not by any means a party activist. He described himself politically as "an anti-conservative who couldn't join a Clause 4 Labour party, and I hugely admired Jo Grimond." In a speech at the Edinburgh Festival in 2000 he described in hilarious fashion how he came to contest the by-election. He told of writing direct to the Chair of the Isle of Ely Liberal Association, which begs the question of how he got the name and address - my recollection is that the contact came via Jeremy Thorpe. He won the nomination by thirteen votes to eight - a total vote hardly evidence for a massive association membership, particularly as he stated that the thirteen were residents of a care home across the road, drafted in to make the numbers look more respectable!
Much has been made of the lack of previous Liberal support in the Isle of Ely and of it being a safe Conservative seat. Certainly there had been no Liberal candidate in the 1970 general election and the late Sir Harry Legge-Bourke had held it since 1945, but there was a fairly recent Liberal tradition there and James de Rothschild had been the Liberal MP from 1929 to 1945. East Anglia as a whole has a radical background and at the time it had, in the Eastern Daily Press, a Liberal daily newspaper.
His by-election campaign mainly consisted of public meetings in each town and village. Not surprisingly, given his media fame, they were well attended and came to be regarded as almost show business occasions. In the town of March there was a large railway goods depot and locomotive shed; Clay told his audience that his grandfather had been a railwaymen - ".... you have heard, I hope, of Signalman Freud." Virtuoso performances like this, plus solid Liberal campaigning and recent by-election victories in Rochdale and in Sutton and Cheam, provided a good springboard for another success, but the news of Freud's success - and of David Austick's in Ripon - at mid-day on Friday, 27th July, was still a pleasant surprise and a considerable boost.. The party's opinion poll rating leapt eleven points to 28%.
Freud was far more of a party stalwart and loyal MP than he has been given credit for. He took on thankless party tasks such as chair of the Finance and Administration Board and personally secured guarantees in order to increase the party's overdraft which enabled it to fight the February 1974 general election on a more formidable basis, polling the highest Liberal vote for forty-five years. He also chaired the party's By-election Unit which ensured that potential by-elections had effective financial and organisational resources. Later, during the 1983 parliament, he was an assiduous chair of the party's Standing Committee, charged with the formulation of party policy between assemblies. He and I worked closely and harmoniously and we were both astonished that in a contested election amongst MPs he was ousted by Stephen Ross, a dedicated Liberal colleague but one whose attention to and capacity for policy detail had not hitherto been exceptionally marked.
Clay Freud was commendably direct. In July 1985 David Steel did a reshuffle of parliamentary positions. Alan Beith moved on from his long service as Chief Whip. Having been Alan's Deputy, I wanted to succeed him and I appeared to have the support of parliamentary colleagues. Clay, however, sought me out to tell me that Steel had wanted to appoint me "but the Welsh won't have it." Constituency boundary changes in 1983 made his seat more marginal but he held on, only to lose in 1987. He commented casually, and without any rancour, to me after the 1986 Eastbourne defence debate episode that, "you have lost me my seat." He was very loyal to his friends and he was the only member of the parliamentary party to offer to come to Leeds West to help me in the 1987 campaign. He was a great hit and even put up, albeit with a deep sigh, with the many repetitions of the same question, "where's your dog?" At the time there was only one sit down restaurant in Leeds West. This was a very modest but good curry house. To make a private room, the proprietors cleared a space in their storeroom and set up a table for eight. Clay enjoyed the meal and, to everyone's astonishment, had the main course twice!
On this visit we had a failed example of his famed reputation as a womaniser. The daughter of two of his constituency officers was a student at Bradford University and he had invited her to join us for the evening meal, obviously as an opening gambit. No one then had mobile 'phones and he had arranged for her to telephone him at my house at precisely 6pm. All day he was obsessed by the possibility of being late back at the house. He took the call and she duly arrived at the restaurant. Clay paid great attention to her and made various suggestions as to places that one could go on to after a meal. The young lady was delightfully innocent and completely failed to take the hint. As midnight approached I felt it was time to intervene and I offered to take her back to Bradford. Clay was clearly very put out.
Given the range of other interests one might have imagined that Clay was a part-time MP. All I can say that this never appeared to be the case and he was an effective parliamentary spokesman, particularly on education, often with an unusual technique. At one Parliamentary Question time he had tabled a question on student grants; the minister gave a rambling response and sat down to await the supplementary question. Clay rose and simply asked, "Why?" Lacking any time to compose a reply, the minister simply spluttered! Clay remarked to me, "I thought that would get him!"
On one occasion in the House he managed to link an effective intervention with his complete opposition to smoking. A discussion was underway on the existence of the Royal Warrant on cigarette packets. The politically correct view appeared to be that cigarette manufacturers should not be allowed to benefit from displaying the Royal Warrant. Clay disagreed and suggested that the wording should remain but should read: "By appointment to Edward VII, George V and George VI, all of whom it killed."
He carried out as much as possible of his constituency casework by telephone and it must have quite impressive for constituents to receive a call direct from Freud after he had resolved their case. He would also follow up names mentioned in his local newspapers. If he couldn't make contact by 'phone he would regularly handwrite a note to the constituent.
One illiberal trait that always disturbed me was his occasional and often sudden rudeness to someone subordinate, often a hotel employee or a waiter who was not in a position to respond. It could be both capricious and callous. If it was in my presence I would gently remonstrate with him but there was never a response, only perhaps a lifted eyebrow before he walked off. I had the feeling that he was wary of demonstrating real depth in relationships and that his broad range of activities were his way of avoiding any single interest producing deeper demands than he was prepared to accept.
His loyalty to a colleague ensured that he stood by Jeremy Thorpe to the very end and, then when it was clearly disastrous for the party for Thorpe to continue as leader, it was Freud who personally persuaded him to resign. Jo Grimond made a cryptic comment on Freud: ".... a clever man as you might expect but also a well organised one and a staunch colleague. A horse no doubt only suitable for certain courses but on those a strong performer of whom the party hardly made adequate use." David Steel called him "one of nature's Liberals." I liked him and felt that he was a more serious and capable politician than he was given credit for.