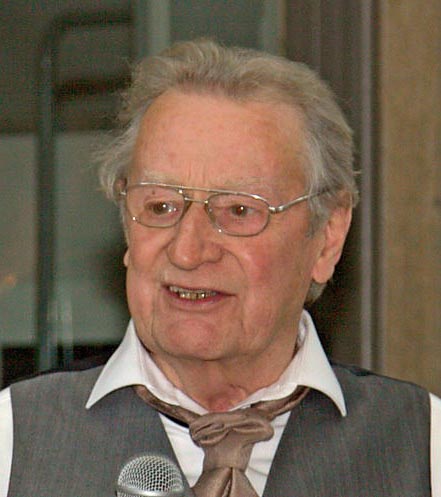 Viv Bingham, who has died aged 79 after a short illness, was a Liberal stalwart of firm and consistent unilateral views on nuclear defence who retained the affection and support of the whole party. He became the party's national president in 1981, the year of the alliance with SDP which thus gave him the most difficult diplomatic task within the party for many decades. His personal concerns about the dilution of Liberalism were well known but he upheld the responsibilities of the office with typical fairness. He was helped by his instinctive warmth for all individuals of goodwill and his love of debate. He was awarded an OBE in 1994.
Bingham was brought up in Alnwick, Northumberland, and his early adulthood was not without its difficulties, including a first marriage to which he very rarely referred, even amongst close friends. After studying at New College, Oxford, he worked in the personnel departments first of the National Coal Board and then of Imperial Metals Industries and Rubery Owen, both Midlands engineering companies.
His second marriage, to Cecilia Gowan, was a delightful success and a meeting of minds. They established a training consultancy together and it was only the arrival of their two daughters, Katy and Jessica, that pushed Bingham to seek more secure - and pensionable - employment. He joined the Co-operative Wholesale Society (now the Co-operative Group) in 1980 and took on a passionate long term commitment to co-operation and to industrial democracy generally which he badgered the Liberal party and, later, the Liberal Democrats to get into legislation. Cecilia continued the training consultancy on her own.
Viv Bingham joined the Liberal party in 1962 and always regarded it as his "second family." His convivial presence at the annual party conference, usually with Cecilia, and his particular encouragement of young Liberal friends, was much appreciated. Although a keen supporter of municipal candidates, Viv was always a national politician with a national agenda. He was committed to unilateral nuclear disarmament and his support of Liberal CND was particularly important when the party leadership put pressure on the group. He was particularly concerned that the leadership's determination to ally with the SDP would dilute the Liberals' long and consistent sympathy for disarmament, even though it never officially went as far as he would have wished. He served on a number of party policy committees and was a regular and persuasive debater at party conferences. In 1978 he published a pamphlet, "We must conquer unemployment."
Viv Bingham was popular with all sections of the Liberal party and, later, the Liberal Democrats, partly because of his warm personality but also because he was prepared to travel long distances to speak to small groups at unprepossessing venues - and to lead the community singing at the Glee Club on the last night of the annual conference. This latter was a perfect introduction to the choral singing that he took up in recent years! He had a great ability to build friendships that lasted and it was typical that one of his final acts was to take a leading role last April in organising the memorial celebration for his great friend Elizabeth Sidney.
He fought both the1974 general elections in Heywood and Royton, 1979 in his home constituency of Hazel Grove, and Derbyshire West in 1983. He was also the party's European Parliament election candidate for East Cheshire in 1979. Cecilia died in July 2001 and this was a huge blow to Viv who needed time to regroup his forces. Though he referred to it himself in his first and last Christmas letter in 2011, it was not widely known that from time to time he suffered from depression, which seemed so distant from the warm and cheerful individual that colleagues knew and appreciated.
Typically he bounced back and in 2005, at the age of 72, he took on the Liberal Democrat candidature in the Stalybridge and Hyde constituency. He telephoned his friends in great glee to tell them, saying that he had accepted the invitation to stand and was determined to enjoy himself with this last election campaign as candidate.
He became a member of the National Liberal Club in 1995 and in recent years, in between bouts of ill health, he was to be found in the bar from time to time contributing animatedly to the discussion of the current political agenda. His family was central to his life and he spoke often about his two daughters' success and of his two young grandchildren. He had a mild heart attack in September last year but seemed to be in better form in recent months; however he was unable to survive a further heart attack soon after an otherwise successful operation for cancer.
Vivian (Viv) Bingham, born 11 April 1932, died 3 March 2012. Wife, Cecilia Gowan, died July 2001; daughters Katy and Jessica; grandchildren Benjamin and Joseph.