About us
Welcome to our website. We are essentially two busy Leed-based francophile political animals who are also culture vultures. Both of us have a predilection for activity rather than passivity and, consequently, as congenital Liberals, no lost cause is unsupported. We have lived in the same unique and warm 1820 house in Bramley since 1981, had a share in a cottage in Faugères in the Languedoc from 1991-2016 and have pursued a diversity of usually but not entirely compatible interests.
Michael Meadowcroft
Currently Michael is: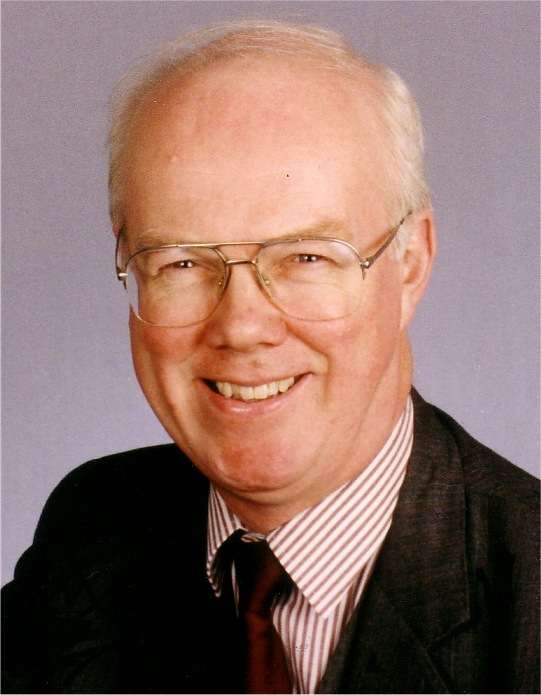 Chair of the Books Committee of the Leeds Library
Director of Democracy International along with ex Conservative MP Geoff Lawler
Honorary Archivist and General Committee member of National Liberal Club
President of Leeds West Liberal Democrats
Michael has had a lifelong involvement in politics. Born in March 1942 in the Calder Valley, he was brought up in Southport as a consequence of his railwayman grandfather's promotion from signalman at Sowerby Bridge to St Lukes' Southport. Domestic economic problems forced the premature end of his time at school and he spent four years as a bank clerk before going to work at Liberal Party headquarters in London in January 1962. He had joined the Liberal party in 1958 and was Chair of the Merseyside Regional Young Liberals when he went to HQ.
Michael was the party's Local Government Officer for five years before being asked to take over its Yorkshire regional office in 1967. He was elected to the Leeds City Council the following May - one of the first group of three Liberal Councillors there for thirty years - and was Liberal Group leader for thirteen years. He was elected to the West Yorkshire Metropolitan County Council in 1973. In 1983 he won the Leeds West parliamentary seat, the first parliamentary Liberal gain from Labour in a general election for over fifty years. Michael held a number of national party offices and inaugurated the Association of Liberal Councillors and the Liberal History Group.
In parliament, among other duties, he was Deputy Liberal Whip and Health spokesman. The advent of the SDP and the stresses and strains of the Alliance were not helpful in a predominantly working class constituency and he lost Leeds West in 1987. (For further information see "The Alliance - parties and leaders" on the Liberalism page).
No-one wanted to employ an ex-Liberal MP and Michael survived through journalism until the Policy Studies Institute gave him the exotic title of Distinguished Visiting Fellow in 1989. (See "Diversity in Danger").
From 1990, being the then Chair of the Electoral Reform Society, and approached originally as a consequence of the implosion of the Soviet Union, he has been in considerable demand as a consultant to new and emerging democracies and has led or been a member of fifty missions to thirty-five different countries.
He has been involved in numerous voluntary organisations, both as Chief Executive and as a member of management committees and has been a columnist in The Times and The Yorkshire Post as well as appearing on Any Questions and Question Time. He still produces much freelance journalism and his written archive is on this website. His contributions to The Guardian can also be found on its website here.
Michael has been involved in the jazz world since he formed the Bienville Jazz Band in 1958. Since his time in parliament, and a residency at the Grandma Lee's Restaurant, then opposite Big Ben, he has led the Granny Lee Jazz Band. The Leeds Club gigs in 2008 and 2009 were recorded and the surprisingly good CD is available. (See jazz pages for more information).
He was elected a "Chevalier de la Commanderie du Faugères", the appellation in the Languedoc where we have a share of a house - in 1998 and was appointed an Honorary Alderman of the City of Leeds in 2002.
Michael carries a World Citizen card. Read why the World Citizen movement is important and find out how you can get your Citizen of the World membership card.
Michael's CV
Elizabeth Bee
Currently working as a Regional Business Partner for Adoption Match, which runs the Adoption Register for England, Liz was born in July 1954 in Watnall in Nottinghamshire, on the edge of D H Lawrence country (although it must be pointed out that both her parents were born and bred in Yorkshire). Educated at Annie Holgate Grammar School in Hucknall, when it was brand new, she took advantage of the large amount of music at the school and started to play the violin, having learned the piano from the age of six.
She originally studied teacher training at City of Leeds and Carnegie College (now part of Leeds Met University, soon to be known as Leeds Carnegie) but there were then no teaching jobs available for Liz's speciality of music. As a stop gap she got a job in the Music Library in Leeds Central Library and stayed, eventually re-training as a librarian in 1980. After some temporary jobs, she was appointed as Information Officer to Bradford Met Council for Voluntary Service (BMCVS) in 1982 and remained there (it became Bradford CVS) until 2001 when she joined FunderFinder, a small charity based in Leeds that made computer software and other resources, mainly for grant-seekers. When FunderFinder closed she took on a series of temporary jobs, ending up with the Adoption Register for England, now Adoption Match, run by Coram, where she remains.
In 1994 she accompanied Michael to Malawi on the first of his long missions, and helped re-organise the UNDP library there, as well as helping out with the election mission. Other work on electoral missions has included the Palestinian elections in 1995/96, helping informally in Suriname in 2000 and being an Observer in Zambia in 2001.
She has been a Liberal and Liberal Democrat candidate for local elections in Leeds as well as agent and organiser.
Music is a major part of Liz's life, both in the attending of concerts, operas etc and in playing. Liz has played with the Sinfonia of Leeds for many years, as well as more recently with the Northern Wagner Orchestra, and occasionally with the Harrogate Philharmonic.
She was a trustee of the McDougall Trust for seven years, which brought together interests in electoral reform and library/information work. An interest in family and local history brings more than enough work to keep her occupied for years to come. Hopefully one day the history of Waterloo Lodge will appear on this website!
Publishing books under the Beecroft imprint has become a growing interest. Liz has designed, edited and published books written by friends and is keen to continue this line of work. In 2015 she published Painting the Town Silver, a celebration of the life of Leslie Silver OBE and The Yellow Book for Leeds. Publications in 2016 included A Life in Bits, the autobiography of Donald Dean, Tales from an Environmental and Tribal Lawyer, by Jerry Pearlman OBE and a new edition of The Politics of Electoral Reform. Projects for 2017 include a new edition of the Yellow Book for Leeds and the autobiography of Martin Smith, who worked in the Deaf community in Leeds for over 35 years.